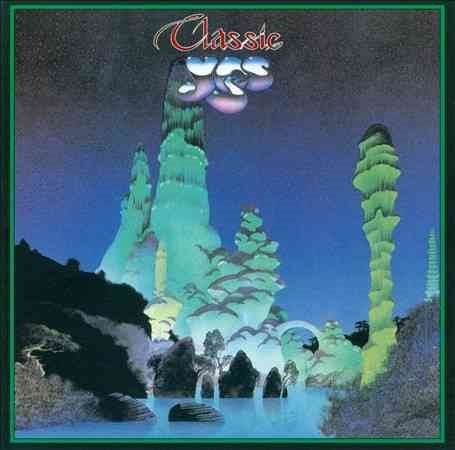 Classic Yes - Yes
---
Low stock - 7 items left

Inventory on the way
CLASSIC YES includes extra live tracks originally issued on a bonus 7" EP as part of the original LP package.
Yes includes: Jon Anderson, Steve Howe, Chris Squire, Rick Wakeman, Bill Bruford, Alan White, Tony Kaye.
Producers: Yes, Eddie Offord.
Compilation producer: Chris Squire.
Recorded between 1970 and 1978. Originally released on Atlantic (19320).
Digitally remastered by Joe Gastwirt (Ocean View Digital).
Recording information: Oakland Coliseum, San Francisco (1978); Wembley Empire Pool (1978).
How do you effectively anthologize on a single record the career of a band known for side-long epics? You either pick some of their shorter songs, or their finest, most representative epics. Somehow, this 1981 compilation, which encapsulates the band's '70s career, manages to do both.
The sparkling ballad "Wonderous (sic) Stories" and the poignant "Heart of the Sunrise," with its shifting dynamics and heartfelt vocal, are Yes at their song-oriented best. Longer, multi-part "suites" like CLOSE TO THE EDGE's "And You and I" and THE YES ALBUM's "Starship Trooper" present the more complex, structurally sophisticated side of the band, where the interaction between Steve Howe, Chris Squire and either Rick Wakeman or Tony Kaye is the key to the elaborate arrangements. It could have easily been a double or triple album, but for a concise snapshot of Yes in the '70s, CLASSIC YES fills the bill nicely.
Genre: Pop
Released: 02/19/2013
Format: CD