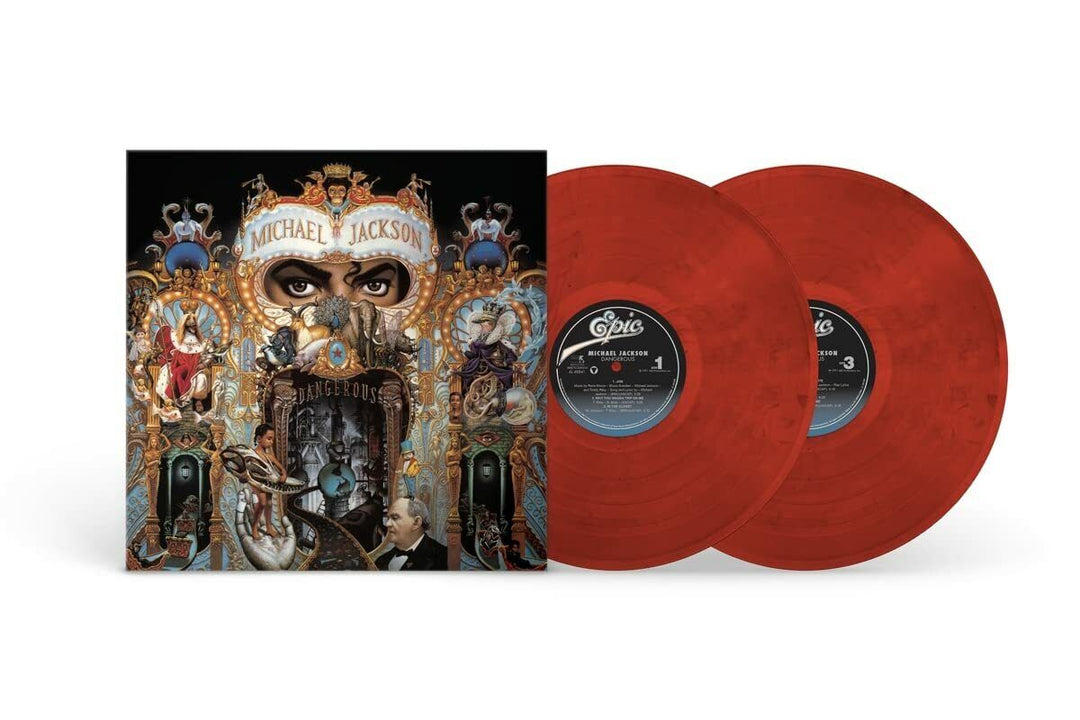 Dangerous (Limited Edition) (Red Vinyl) [Import] - Michael Jackson
---
In stock, ready to ship

Inventory on the way
A1 Jam (Rap – Heavy D)
A2 Why You Wanna Trip On Me
A3 In The Closet (Speech – Stephanie)
B1 She Drives Me Wild (Rap – Aqil Davidson)
B2 Remember The Time
B3 Can't Let Her Get Away
B4 Heal The World
C1 Black Or White (Rap – Bill Bottrell)
C2 Who Is It
C3 Give In To Me (Electric Guitar – Slash)
D1 Will You Be There (w/ The Cleveland Orchestra)
D2 Keep The Faith
D3 Gone Too Soon
D4 Dangerous
Dangerous is the eighth studio album by the American singer Michael Jackson. It was released by Epic Records on November 26, 1991, more than four years after Jackson's previous album, Bad (1987).
Dangerous debuted at number one on the US Billboard Top Pop Albums chart and in thirteen other countries, selling 5 million copies worldwide in its first week and went on to be the best-selling album worldwide of 1992. Nine singles premiered between November 1991 and December 1993, including one exclusively released outside the North America ("Give In To Me"). The album produced four singles that reached the top ten of the US Billboard Hot 100: "Remember the Time", "In the Closet", "Will You Be There" and the number-one single "Black or White". The Dangerous World Tour grossed $100 million (equivalent to $177 million in 2019), making it one of the highest-grossing tours of the 1990s.
Dangerous is one of the best-selling albums of all time, having sold over 32 million copies worldwide, and was certified 8× Platinum by the Recording Industry Association of America (RIAA) in August 2018. Dangerous received worldwide appraisal, and it influenced contemporary pop and R&B artists.
This a European import & features two red vinyl LPs with gray splatter added in.
Format: Vinyl
Released: 11/26/2021